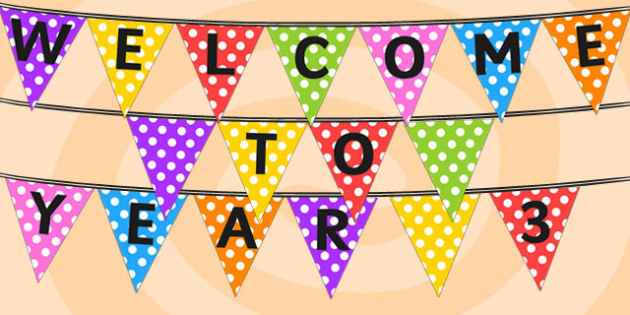 Routine and Information
PE kits should be brought into school on Monday and taken home on Friday. Year 3 have PE on a Thursday this term. They will need dark shorts or jogging bottoms, a white t-shirt, trainers and a sweatshirt or hooded jumper in the colder weather. Long hair must be tied back for PE lessons, watches should be removed and earrings should be taken out. Any other jewellery is not to be worn to school.
Year 3 will be taking part in swimming sessions this term (Spring). On a Monday, your child will need to bring their swimming kit, towel, swimming hat, goggles (if you have signed the permission form) and their water bottle. You may want to provide your child with a healthy snack to eat upon their return to school.
Homework will be set on a Wednesday and handed in the following Monday. Spellings form part of the homework. However these will be set on a Wednesday and tested on the following Tuesday.
Please listen to your child read five times a week and comment in their reading records. This term we are encouraging children to read six books by C.S. Lewis. The children can read these independently or be read to by an adult.
If you have any questions, please don't hesitate in coming to speak to me.
Thank you,
Miss Young
Year 3 Team for 2019-2020
Class Teacher Monday to Friday: Miss Young
Teaching Assistant Monday: Mrs Baker-Roberts
Teaching Assistant Tuesday to Friday: Mrs Smith
Teaching Assistant Wednesday to Friday: Ms Auton
Feel free to check our page for regular updates about what we are getting up to in Year 3!
Spring Term!
This term we are looking at the Anglo-Saxons and the Vikings in our Topic lessons! Our key question is: How did the invaders and settlers shape life in Britain?
R.E.
In the Spring term, our key question is:
'How important is it for Jewish people to do what God asks them to do?'
Autumn Term!
At Hanborough Manor this year, we're going to be looking at the Year of the Green Planet. We have made sure our topic for this term lines up with this theme and will be looking at Recycled Robots this term. This will focus on how we can do our part to help save the planet. Please see below for the medium term plan for this term.
English
In guided reading this term we will be reading The Iron Man by Ted Hughes. We will use this novel and other texts as the basis for our writing in English.
In R.E. this term, we are answering the question: 'How do Christians follow God?' We recently looked at the story of Noah's Ark and how he followed God.
Y3/4 Statutory Spelling List
Snow Day Activities (Only to be done in case of school closure due to snow)